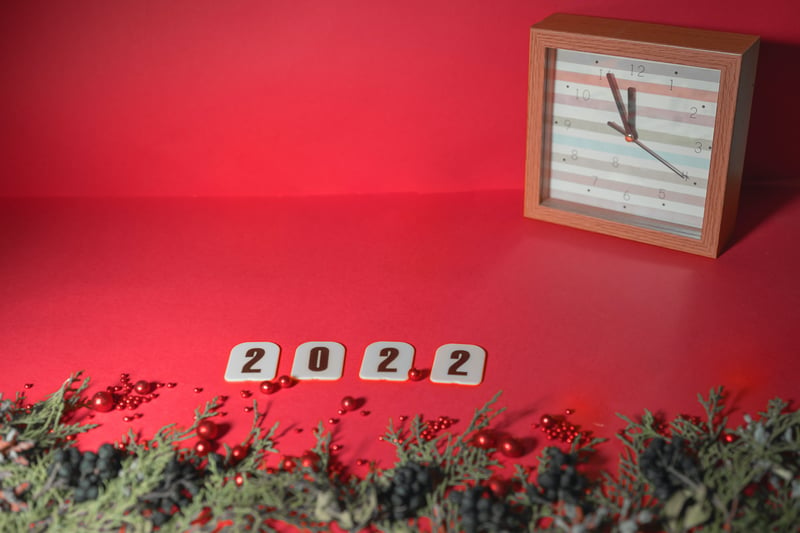 Photo by Anna Bondarenko from Pexels.
And just like that, we approach the end of another year!
This past year included an exciting return to in-person events, product innovation, new educative content, exciting company achievements, and more. As with past years (2020 & 2021), we've gathered our best reads of 2022 and compiled them into a list for you...
Top Content Topics of 2022
1. Shared How To Get Stakeholder Buy-In for RM Projects
Those working in information governance know: compliant records management benefits everyone in the organization. This year, our CEO delivered a session about how to communicate this to get stakeholder buy-in across the organization. We've got the recording and summary article available:
We also shared the success story of our clients the the Office of Utilities Jamaica, whose Records Manager cultivated a culture that celebrated RM across the organization:
2. Accomplished and Celebrated Customers Success
One of our 2022 New Years' Resolutions was to continue helping our customers achieve success, and to celebrate their wins by sharing their stories! We've published three customer case studies this year, including:
3. Continued Achieving Our Compliance Certification Objectives
Our products hold many Certifications, including being the only records management and discovery SaaS to be FedRAMP High in Process! Along this process, we are thrilled that the Joint Advisory Board (JAB) of the U.S. Federal Risk and Authorization Management Program has prioritized us this year. Read the press release:
Learn more about FedRAMP what this is and its importance in this article: What is FedRAMP High and its Role in Protecting Data?
4. Returned to In-Person Events!
We've missed connecting with people face-to-face, and 2022 we were happy to return to live events! While we attended and spoke at many, here are our top takeaways from this year's ARMA International conference:
5. Further Innovated and Upgraded Our Software
As we do every year, we are constantly improving and building out our software offerings. For example, we've added a More Like This feature to our cloud solution, Collabspace. Our article explains how it improves search for the information you need:
6. Expanded Our Offices!
This year, Collabware opened an office in Washington, DC to better serve our federal government customers and provide more job opportunities! Read the press release to learn more:
7. Continued Educating about Optimized Information Management & Data Intelligence
We continued to share tips and tricks to better manage your content, and educated on the power of automation to strength your work and team. Here are some goodies from this year:
8. Got Recognized for Our Awesome Team Culture
As we mentioned last year, we are a small yet mighty and fun team who is proud of where we work! We've once again been recognized as a Best Workplace in Canada and British Columbia, along with making it onto some other awesome lists:
Check out our Careers page to join our awesome team, and of course, follow the Collabware Instagram page to keep up with our shenanigans.
What did you think of this list? Are there any topics you'd like to see more of in the New Year? Let us know in the comments, contact us with any questions, and most importantly: Happy Holidays! We'll see you in 2023!