For Release: Thursday April 28th, 2022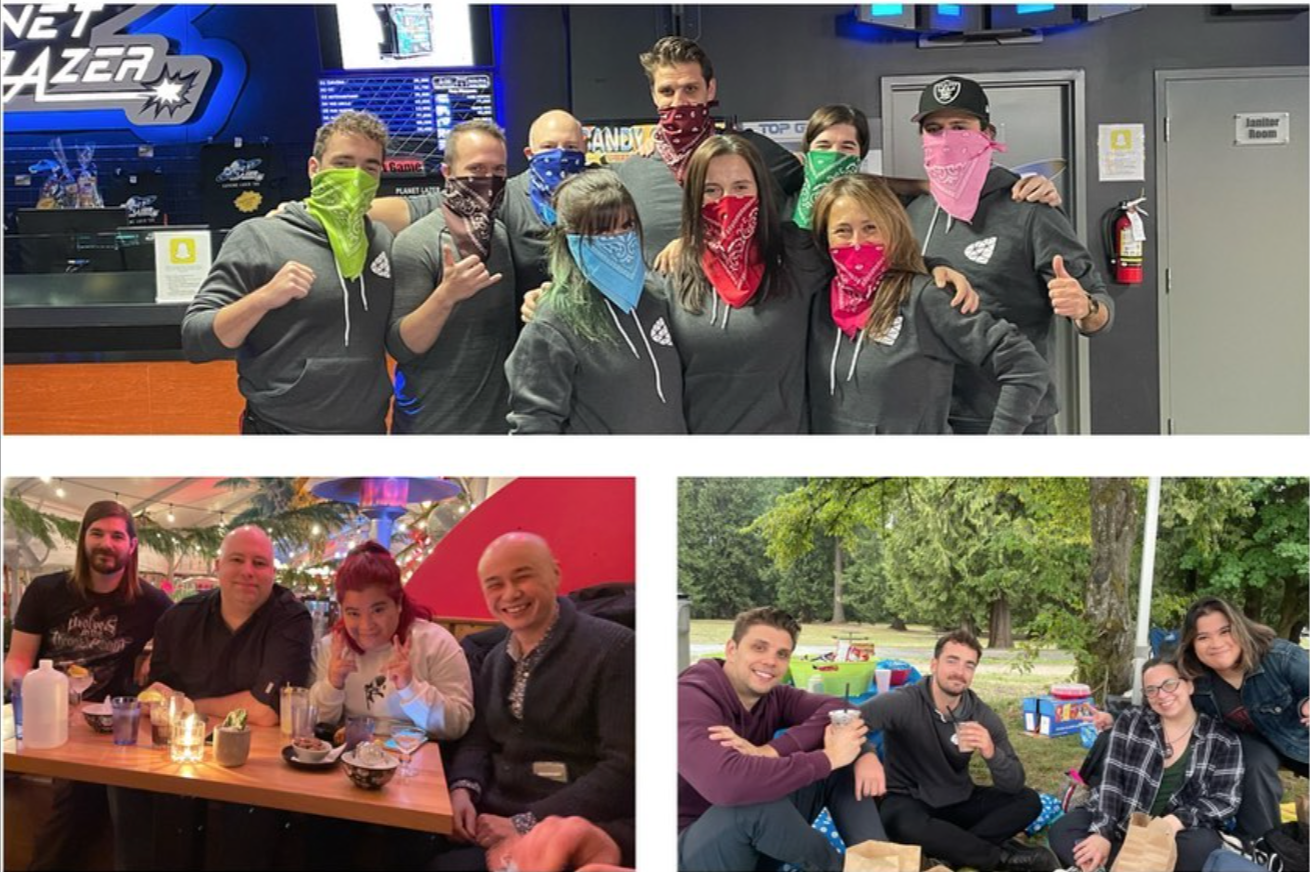 We have fun! Check out the Collabware Instagram, or our Careers Page if you'd like to join this wonderful team.
Collabware has been recognized as one of this year's Best Workplaces™ in Canada, and ranked #21 for Companies under 50 People!! This list, and related stories, appears in a Special National Report in The Globe and Mail.
Collabware would not be where it is (providing intelligent cloud platforms and services) without an epic team behind it all, so it's paramount that every individual feels valued and equipped with the tools they need to do their best work. Whether that is coming into the beautiful downtown Vancouver office or working remotely from home, employees have autonomy plus a 1K benefit to cover transportation or tech work equipment (amongst other top tier benefits and stock options). Unlimited vacation time is not only available but encouraged to use for proper work/life balance and rest.
Communication is key, with space for all voices. Collabware holds company-wide weekly meetings and monthly town halls so all stay informed on what's happening and how they're making an impact within the organization. New ideas and approaches are also always encouraged. Both virtual and now in-person (yay!) events occur to maintain the fun social environment by allowing staff to step back from work and get creative, interactive and learn more about other staff members.
We're honoured to receive this certification, which is based on direct feedback from employees, provided as part of an extensive and anonymous survey about their workplace experience.
Nancy Fonseca, Senior Vice President of Great Place to Work® Canada, says that a great workplace is about the level of trust that employees experience in their leaders, the level of pride they have in their jobs, and the extent to which they enjoy their colleagues. "Our data shows that great workplaces benefit from stronger financial performance, reduced turnover, and better customer satisfaction than their peers. What's more, work environments with trust at the foundation are ripe for innovation, agility, resilience and efficiency," Fonseca said.
About Collabware:

Collabware helps enterprises and governments achieve legislative and regulatory information management compliance by providing intelligent archiving, discovery, and records management solutions. By automatically protecting critical content and revealing dark data, Collabware solutions increase organizational transparency so information can be properly retained, managed, and harnessed for business transformation. With offices in Canada, the USA and UK, our software has been internationally deployed by large enterprises and highly regulated industries. For more information, visit www.collabware.com.
About Great Place to Work®:
Great Place to Work® is the global authority on high-trust, high performance workplace cultures. It is a global research and consulting firm with a mission to build a better society by helping companies transform their workplaces. Great Place to Work® provides the benchmarks, framework, and expertise needed to create, sustain, and recognize outstanding workplace cultures. In Canada, Great Place to Work® produces both industry and demographic specific Best Workplace™ lists. This is part of the world's largest annual workplace study, which culminates in a series of national lists in over 50 countries, including the study's flagship list of 100 Best Companies published annually in Fortune magazine. Globally, this survey represents the voices of 11 million employees, which are the primary determinant used in selecting winners. There's only one way to get on this list – your employees have to put you on it.
Press Contact:

Angela Dion, Collabware
1-855-268-0442
contact@collabware.com