For Release: Friday April 14, 2023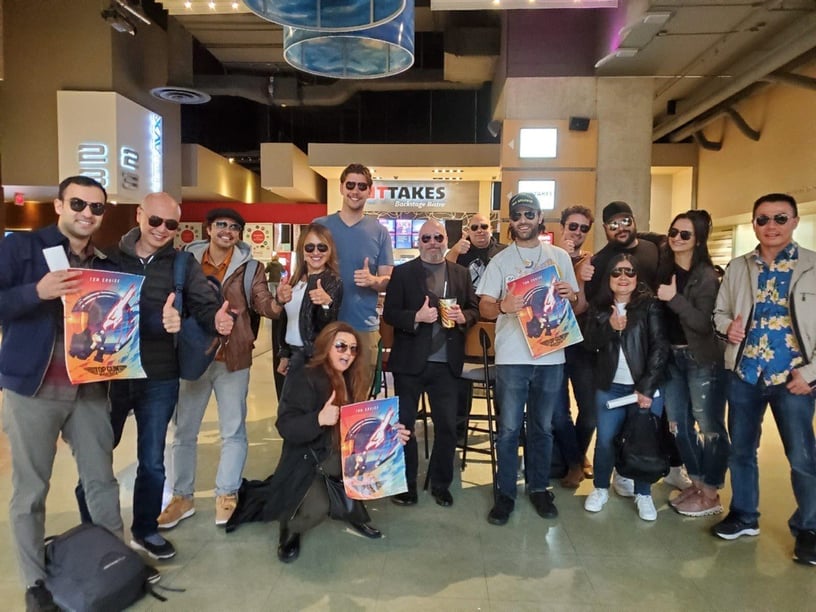 Top Gun viewing party! Check out the Collabware Instagram, or our Careers Page if you'd like to join this wonderful team.
We're thrilled that Collabware has once again been certified as a Best Workplace™ in Canada by Great Place to Work.®
We also received this exciting certification in 2022 and 2021! We're proud to be a Canadian company recognized for our dedication to our team and work culture.
"Collabware would not be able to provide its intelligent cloud platforms and services without an incredible team behind the software. It's important to us that every individual feel valued and equipped with the tools they need to do their best work," says Collabware CEO, Graham Sibley. "Beyond ensuring everyone is fully supported to work safely from home, employees also receive top tier benefits, work flexibility, and an open communication culture where their input and ideas matter."
Collabware holds company-wide weekly virtual meetings and monthly town halls so all stay informed on what's happening and how they're making an impact within the organization. New ideas and approaches are also always encouraged. Virtual methods have been created to maintain the fun social environment by allowing staff to step back from work and get creative, interactive and learn more about other staff members. Game nights, happy hours, and group outings (see image below) are just a few ways Collabware keeps the close-knit team feeling connected.
Be sure to follow along with the latest of our work culture on the Collabware Instagram, and check our the Collabware Careers page if you'd like to join this wonderful team.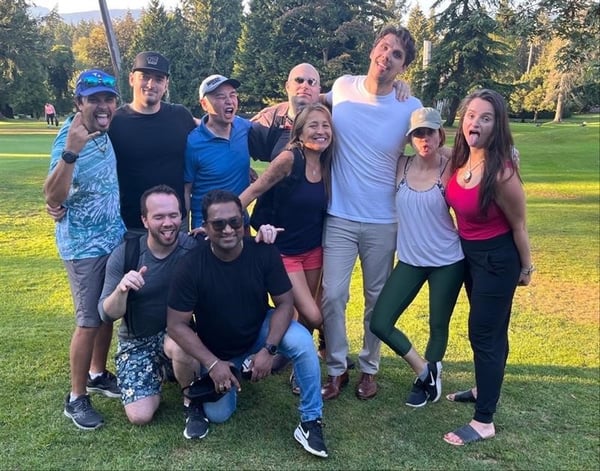 An image of some of the Collabware team after playing Pitch and Putt golf last summer.
Nancy Fonseca, Senior Vice President of Great Place to Work® Canada, says that a great workplace is about the level of trust that employees experience in their leaders, the level of pride they have in their jobs, and the extent to which they enjoy their colleagues. "Our data shows that great workplaces benefit from stronger financial performance, reduced turnover, and better customer satisfaction than their peers. What's more, work environments with trust at the foundation are ripe for innovation, agility, resilience and efficiency," Fonseca said.
This certification is based on direct feedback from employees, provided as part of an extensive and anonymous survey about their workplace experience.
About Collabware:

Collabware helps enterprises and governments achieve legislative and regulatory information management compliance by providing intelligent archiving, discovery, and records management solutions. By automatically protecting critical content and revealing dark data, Collabware solutions increase organizational transparency so information can be properly retained, managed, and harnessed for business transformation. With offices in Canada, the USA and UK, our software has been internationally deployed by large enterprises and highly regulated industries. For more information, visit www.collabware.com.
About Great Place to Work®:
Great Place to Work® is the global authority on high-trust, high performance workplace cultures. It is a global research and consulting firm with a mission to build a better society by helping companies transform their workplaces. Great Place to Work® provides the benchmarks, framework, and expertise needed to create, sustain, and recognize outstanding workplace cultures. In Canada, Great Place to Work® produces both industry and demographic specific Best Workplace™ lists. This is part of the world's largest annual workplace study, which culminates in a series of national lists in over 50 countries, including the study's flagship list of 100 Best Companies published annually in Fortune magazine. Globally, this survey represents the voices of 11 million employees, which are the primary determinant used in selecting winners. There's only one way to get on this list – your employees have to put you on it.
Press Contact:

Patricia Lizama, Collabware
1-855-268-0442
contact@collabware.com