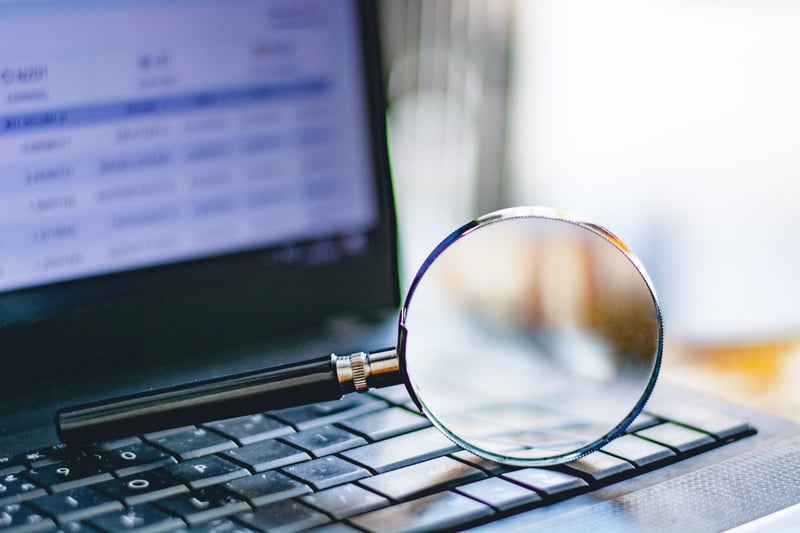 With the high volumes of information being produced in modern workplace environments, management of content has been an ongoing challenge for organizations of all sizes. Since much of this data is unstructured dark data, it can be difficult to work with and current manual content management processes can be lengthy and costly.
This is where content enrichment can come in to help. In this article, we will discuss the value of content enrichment by covering what these features can bring to information governance at scale, diving a bit deeper and discussing the value, including the following four common organizational use case scenarios:
We'll also provide access to our free full-length white paper below, which more fully breaks down content enrichment and some of its features, provides additional use case scenarios, and details a solution to implement content enrichment features for your organization.
Defining Content Enrichment and its Features

Graphic shows content enrichment applying tools to extract and interpret insights from content..
As a quick refresher, content enrichment is the process of applying tools such as natural language processing, machine learning, or artificial intelligence (AI) to extract and interpret insights from content which would not be apparent in and of itself at the file level. We've already covered what content enrichment is in a previous post and demonstrated how this allows for features such as:
Named Entity Recognition
Object Detection
Sentiment Analysis
For more in depth information about the above listed features, as well as Optical Character Recognition (OCR), Audio Transcription and Keyword Extraction, check out our whitepaper on this topic.
4 Common Challenges Content Enrichment Addresses
Content enrichment makes the most of organizational content in the following ways (to name a few):
1. Simplifies Manual Tasks and Makes Content More Accessible
Content enrichment automates and simplifies once manual tasks, such as metadata capture and file naming.
Common modern content management practices often rely on manual metadata capture and specific file-naming conventions for records management. However, users from departments outside of records management may not see the value in the labelling process, nor would they necessarily be able to remember or utilize these conventions themselves. Using Optical Character Recognition (OCR) based transcription automates this process, resulting in increased productivity, a more intuitive method to organize material, and a decreased risk of human error.
2. Summarizes Transcripts and Documents for Legal Discovery
Minimize time spent sifting through content piece by piece during review, as in the case of a legal hold or when evaluating customer reviews.


To get the most out of court transcript manually would involve a lengthy process finding the names of involved persons and organizations, the places where key events occurred, and specific points provided in-context. Then there is also the medium of the transcript itself to consider. Whether it is a direct transcription or an audio or video media recording, both are subject to different errors. For extracting what is relevant and making it visible, there is very little that can be found at the file name or type level itself, either.

Automating the extraction of this key information through Named Entity Recognition and Keyword Extraction saves time and costs in this process, allowing for the quicker organization of key information and related parties during the legal discovery process.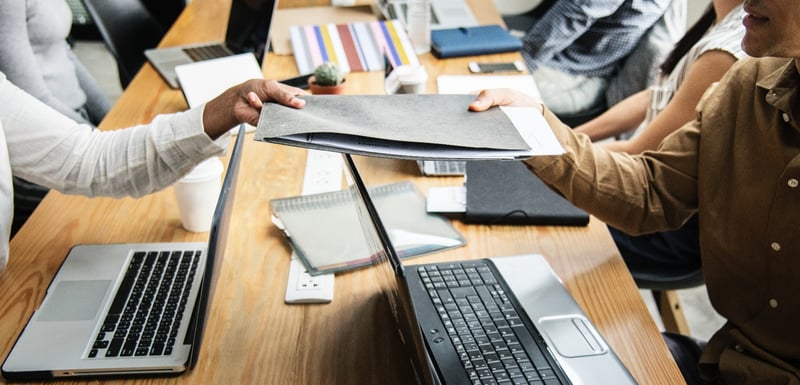 3. Aids Resolving HR Disputes by Examining Email and Written Correspondence
In cases of internal workplace investigations, using content enrichment tools can assist with addressing cases of workplace misconduct by analyzing correspondence, such as emails and Teams chat logs with negative sentiment could be sources of potential evidence in these scenarios. Using automated tools to analyze the tone of the content of an employee's behaviour in office interactions allows an HR manager to examine potential trends between coworker communications and disputes.
4. Rapidly Finds Information for Preparing Sales Proposals
In cases where a sales account executive needs to prepare a request for proposal (RFP) to solicit bids from contractors, content enrichment can be used to support and repurpose typical RFP responses.
Suppose a user wishes to find previous RFPs with a specific ISO standard to reference. By going deeper than the file name or file type itself with OCR to transcribe documents, this allows a user to use information extracted from the contents of the document to not only sort out which specific term is needed in order for the sales executive to refine searches for similar past and present relevant proposals, this can also aid in refining searches for related RFPs.
Conclusion
Using Content Enrichment features can save time that would have been spent sorting through the material, empowering users to focus on their organizational records management strategy instead. With a way to quickly and cost-effectively sort and visualize their structured, unstructured, and even previously dark data, there are many benefits that can be extracted, providing the most value from information they would otherwise not known they had.
For the full break down of what content enrichment is, more information on how it can support work use scenarios, and how the right solution can allow you to implement content enrichment features for your organization, download our free whitepaper:
Wanting to learn more? Check out our articles about artificial intelligence, content enrichment, or unstructured data intelligence.