Collabspace SaaS Records Management Solution




Achieves JAB P-ATO
For Immediate Release
August 2, 2023 - Washington, D.C. – Collabware, a leading provider of data protection and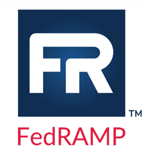 records management software, today announced that their cloud solution, Collabspace, received FedRAMP® JAB Provisional Authority to Operate (P-ATO) by the Joint Authorization Board (JAB) of the U.S. Federal Risk and Authorization Management Program (FedRAMP). It is a distinction in the vendor security testing program so government agencies can leverage the JAB P-ATO appraisal to fast-track procurement, cloud systems deployment and operational usage.
This P-ATO designation from JAB lists Collabspace at the FedRAMP Moderate impact level.
The JAB hand-picks no more than 12 vendors per year to undergo their specialized review. Acknowledged as the model testing standard, it takes the burden off federal agencies in executing their own mandatory security assessments when considering new solutions, thereby accelerating the onboarding process. The JAB program also continues to monitor each vendor's adherence to the safety protocols regularly, ensuring each organization's ongoing protection.
"Collabware was honored last year when the JAB notified us that we were one of only five technology vendors to be invited to the JAB program, this round. Federal agencies will save time, budget and productivity hours while avoiding painstaking assessment work since the intensive security testing process is already done for them," said Graham Sibley, CEO Collabware. "Data protection should be a given so people can concentrate on what's most important and give focus back to their mission. By implementing Collabspace across their organizational data, this will fulfill their journey to complete NARA compliance, while offering some needed relief."
Collabspace protects and encrypts content immediately, as fast as it is created. The content is auto-categorized based on agency records schedules and the General Records Schedule (GRS), so users are not burdened with data protection or ancillary records duties.
"To be granted the JAB 'stamp of approval' is evidence of the security compliance standards we continue to meet and exceed. Being invited into this program, the technology vendor must show strong market demand, reliable technology, and superior security posture. This review is a very intense process in which the CIO offices of the DoD, GSA and DHS must all give their approval," says Doug Converse, Director of Compliance for Collabware. "Having the JAB P-ATO allows more organizations who have varying requirements the means to get started quickly and feel assured that FedRAMP approved practices are applied with simply the most secure cloud records management and data protection solution available."
FedRAMP® was created to standardize security assessments and authorization, while simplifying adoption of cloud technologies used by U.S. federal agencies. "The President signed the FedRAMP Authorization Act as part of the FY23 National Defense Authorization Act (NDAA) (See Sec. 5921, page 1055). The Act codifies the FedRAMP program as the authoritative standardized approach to security assessment and authorization for cloud computing products and services that process unclassified federal information". Read more about how FedRAMP announced the passing of the FedRAMP Authorization Act.
Aligning with several U.S. laws, federal mandates and executive orders including: NARA UERM (National Archives And Records Administration Universal Enterprise Records Management), DoD IL4, Presidential Mandates: M-19-21, M-23-07, Transforming Federal Customer Experience, FISMA (Federal Information Security Management Act), NIST (National Institute of Standards and Technology), SOC2 and others, Collabspace provides the vehicle to meet these requirements and allows for legal and regulatory data compliance guidelines to be met.
U.S. Agencies can find Collabspace listed on FedRAMP Marketplace under SaaS providers and more information can be found about the Collabspace suite of information governance products at www.collabware.com/collabspace. Read Collabware's full list of certifications.
###
About Collabspace
Collabspace is a security-certified and highly scalable intelligent Information Management cloud service, developed by Collabware, that enables organizations to connect to and archive content from multiple repositories for purposes of managing the content lifecycle and extracting new value and meaning through content analysis. Once under management of Collabspace, advanced enterprise compliance, discovery and records management capabilities are employed, such as OCR (Optical Character Recognition) and audio/video transcription, to help categorize and analyze records for proper retention and disposition. For more information, visit www.collabware.com/collabspace.
About Collabware
Collabware helps enterprises and governments achieve legislative and regulatory information management compliance by providing intelligent archiving, discovery, and records management solutions. By automatically protecting critical content and revealing dark data, Collabware solutions increase organizational transparency so information can be properly retained, managed, and harnessed for business transformation. With offices in Canada, the USA and UK, our software has been internationally deployed by large enterprises and highly regulated industries. For more information, visit www.collabware.com.
Press Contact
Karen Thompson, Collabware
1-855-268-0442
contact@collabware.com