For release: November 16, 2022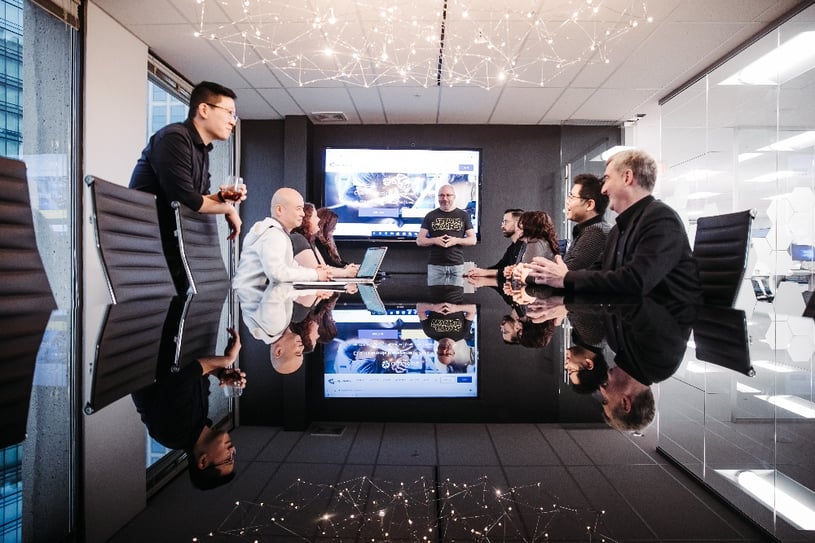 Image shows team members at Collabware HQ in downtown Vancouver.
Collabware was recognized as a 2022 Best Workplace™ in BC! We received this honour after a thorough and independent analysis conducted by Great Place to Work®.
Found in Vancouver, Collabware is proud to be part of this list and provide a work environment that prioritizes autonomy, open communication, innovation and work life balance. This is encouraged with weekly Team Syncs and monthly Town Halls, quarterly Innovation Days, flexible work environment and top notch benefits that include unlimited vacation time (minimum three weeks!). For more information on our work culture and job opportunities, check out our Careers Page. Follow us the Collabware Instagram to keep up with our team's shenanigans!
The list is based on direct feedback from employees of the hundreds of organizations that were surveyed by Great Place to Work®. To be eligible for this list, organizations must be Great Place to Work- Certified™ and have exceptionally high scores from employees on the Trust Index survey.
About Collabware
Collabware helps enterprises and governments achieve legislative and regulatory information management compliance by providing intelligent archiving, discovery, and records management solutions. By automatically protecting critical content and revealing dark data, Collabware solutions increase organizational transparency so information can be properly retained, managed, and harnessed for business transformation. With offices in Canada, the USA and UK, our software has been internationally deployed by large enterprises and highly regulated industries. For more information, visit www.collabware.com.
About Great Place to Work®:
Great Place to Work is the global authority on high-trust, high-performance workplace cultures. A global research and consulting firm, Great Place to Work® provides the benchmarks and expertise needed to create, sustain, and recognize outstanding workplace cultures. In Canada, Great Place to Work® produces both industry and demographic specific Best Workplace™ lists, and represents the voices of 500,000 employees across industry. This is part of the world's largest annual workplace study, recognizing the world's Best Workplaces in a series of national lists including those published by The Globe & Mail (Canada) and Fortune magazine (USA). Visit us at www.greatplacetowork.ca
Press Contact:
Angela Dion, Collabware
1-855-268-0442
contact@collabware.com