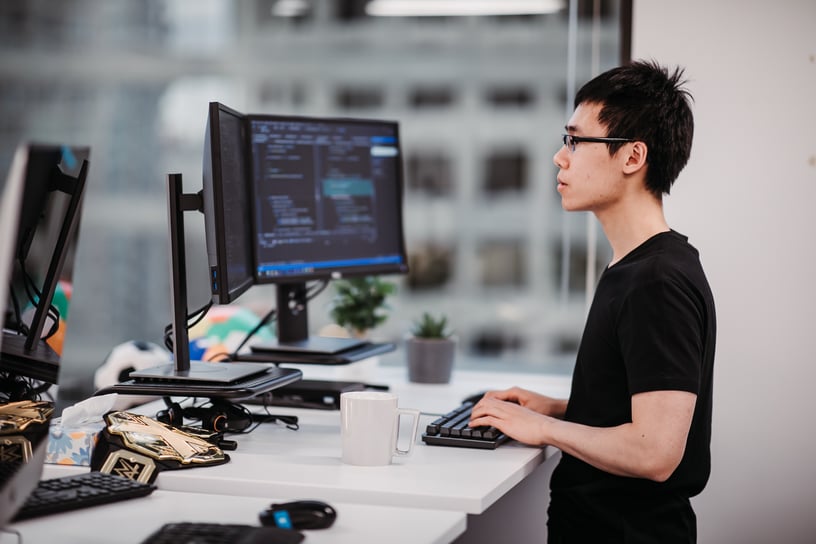 Regardless of age, every individual at Collabware is provided with autonomy and accountability for their own projects and receives any support, training and development opportunities they require to overcome challenges.
Collabware is proud to announce that our organization has been included on the 2020 list of Best Workplaces for Today's Youth!
We received this honour after a thorough and independent analysis conducted by Great Place to Work®.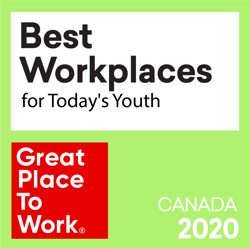 We're so excited for this achievement, as our team is mix of people who span across age ranges.
"Age plays no role in terms of ranking here at Collabware," says People and Culture Manager, Patricia Lizama.
"As I interview and hire on university students and recent grads for
current opportunities
, I'm inspired and motivated to see the impact these talented young minds will contribute to our future. At Collabware, we encourage and welcome their forward thinking and innovative perspectives," Lizama adds.
It's a priority that each Collabware team member, regardless of their age, feels equally valued and equipped with the tools they need. That's why every individual is provided with autonomy and accountability for their own projects, and all receive support, training and development opportunities to overcome any challenges. Open communication and transparency is encouraged with company-wide weekly meetings and monthly town halls so everyone feels heard and has a chance to learn how they make an impact!
The list is based on direct feedback from employees of the hundreds of organizations that were surveyed by Great Place to Work®. The data has a 90% confidence and a plus or minus 5% margin of error.
To be eligible for this list, organizations must by Great Place to Work- Certified™ in the past year, at least 30% of their employees must fit the Millennial or younger demographics and they must have minimum 90% positive response to the statement "I am treated fairly regardless of my age". We determined the BEST based the overall Trust Index score from the youth working in the organization.
In the past year, Collabware also made the lists such as 2020 Best Workplaces™ for Inclusion, 2020 Best Workplaces™ for Mental Wellness, 2020 Best Workplaces™ in British Columbia and 2020 Best Workplaces™ for Giving Back.
Interested in joining a team that values culture, inclusion and innovation? We're hiring! Check our Careers Page for opportunities. And of course, follow our Instagram page to keep up with our shenanigans.
About Collabware:
Collabware brings calm to information chaos with intelligent information management and collaboration software designed to make teams more productive, protect high-value information, and help organizations rapidly locate the information they need to make better decisions. With offices in Canada, USA and the UK, our software has been internationally deployed by companies in regulated industries, including: finance & insurance; mining & natural resources; government; healthcare; manufacturing, utilities, transportation, entertainment and education.
About Great Place to Work®:
Great Place to Work is the global authority on high-trust, high-performance workplace cultures. Through proprietary assessment tools, advisory services, and certification programs, GPTW recognizes the world's Best Workplaces in a series of national lists including those published by The Globe & Mail (Canada) and Fortune magazine (USA). Great Place to Work provides the benchmarks, framework, and expertise needed to create, sustain, and recognize outstanding workplace cultures. Visit them at www.greatplacetowork.ca or find them on Twitter at @GPTW_Canada.
Press Contact:
Angela Dion, Collabware
1-855-268-0442
contact@collabware.com