For Release: Tuesday December 1st, 2020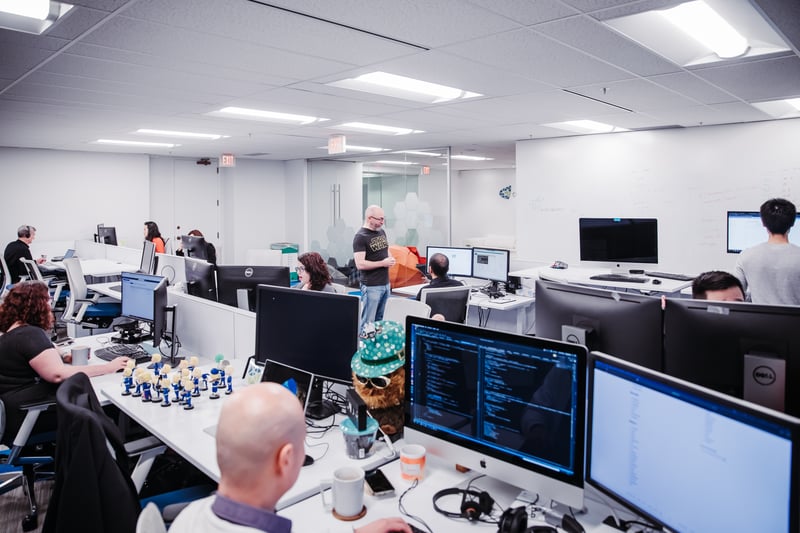 Image above shows Development Team working in the Collabware offices.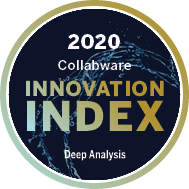 Collabware has been included in the Innovation Index 2020 by Deep Analysis. This Index lists Enterprise Information & Automation companies that range from start-ups through to large vendors and covers how they have been moving the innovation needle forward.
As a small but mighty team with core values that include Thinking Big! and Making it Happen, we're excited about this recognition. We advocate for the Data Lake Approach to streamline information management, increase efficiency and access business data insights. We're constantly brainstorming and updating our cloud solution Collabspace.
A sneak peek: on page 7, we've been recognized for said Data Lake Approach, which has been described as a novel approach with broad applicability to current markets. Read all about it, or check out a full analysis report on Collabware by Deep Analysis here.
The full index by Deep Analysis is available here.
About Collabware:
Collabware brings calm to information chaos with intelligent information management and collaboration software designed to make teams more productive, protect high-value information, and help organizations rapidly locate the information they need to make better decisions. With offices in Canada, USA and the UK, our software has been internationally deployed by companies in regulated industries, including: finance & insurance; mining & natural resources; government; healthcare; manufacturing, utilities, transportation, entertainment and education.
About Deep Analysis:
The world is one the bring of massive change, but enterprise technology is underutilized and poorly understood. All too often, it overpromises and underdelivers. That conviction is at the core of what Deep Analysis does. They dig deep in research and provide analysis that leads to act. Deep Analysis has worked with some of the world's largest companies to help guide their strategies, launch major change initiatives, and create and enter new markets. Learn more about Deep Analysis.
Press Contact:
Angela Dion, Collabware
1-855-268-0442
contact@collabware.com