Independent auditors review and validate internal security protocols and product controls in compliance with AICPA's Five Trust Principles

.
For Immediate Release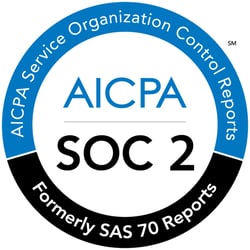 Mar. 25, 2022 UPDATE: Collabware successfully completes annual review for continued company and product adherence to SOC 2, Type 2 security controls.
Vancouver, B.C. - Collabware, a leading provider of archive, discovery, and records management software, today announced the successful completion of the Service Organization Control (SOC) 2, Type 2 Security Compliance audit.
Led by an independent third party, BDO Canada LLP tested and validated that the controls, outlined in the Type 1 assessment have been properly maintained over a period of time and remain in common practice. The aim of the audit is to assure security, processing integrity, availability, confidentiality, and privacy of customer data.
"Compliance never sleeps, so Collabware underwent this thorough assessment of both the company and its cloud software product, Collabspace," says Doug Converse, Director of Compliance for Collabware. "We will continue to undergo annual SOC 2 Type 2 audits to prove our consistent adherence to these security controls."

Established as a standard by the American Institute of Certified Public Accountants (AICPA), control criteria is outlined for organizations to create a documented framework of policies and procedures to prove how they manage and secure data in the cloud and ensure protection of customer privacy. The SOC 2 Report has become a benchmark standard for highly-regulated industries in the software procurement process.

"Our customer's data is their strength. If data is unprotected, it creates a weakness across an organization leaving them vulnerable," says Graham Sibley, CEO of Collabware. "We will always lead in our commitment to the transparency and trustworthiness of our products and how we implement company policies."

Review all Collabware's certifications here.
For a copy of the full SOC2 Report for Collabware, please email: contact@collabware.com
Free downloadable brochures about Collabspace security measures, and Collabspace ARCHIVE, DISCOVERY and CONTINUUM general features both available below.
###

About Collabspace
Collabspace is a security-certified and highly-scalable intelligent Information Management cloud service, developed by Collabware, that enables organizations to connect to and archive content from multiple repositories for purposes of managing the content lifecycle and extracting new value and meaning through content analysis. Once under management control of Collabspace, content can be securely searched and accessed via multiple mediums and devices to meet legislative and regulatory compliance requirements.
For more information, visit www.collabware.com/collabspace.


About Collabware
Collabware helps enterprises and governments achieve legislative and regulatory information management compliance by providing intelligent archiving, discovery, and records management solutions. By automatically protecting critical content and revealing dark data, Collabware solutions increase organizational transparency so information can be properly retained, managed, and harnessed for business optimization.
For more information, visit www.collabware.com.
Press Contact
Angela Dion, Collabware
1-855-268-0442
contact@collabware.com