Collabware in Top 5 of CIO Review Magazine's annual list of 20 Best SharePoint Solutions

Collabware is proud to be recognized by CIO Review Magazine as the Top 5 in their List of 20 Most Promising SharePoint Solution Providers awarded by the industry.
Collabware stands alone as the only SharePoint Solution on the list focused on providing an ECM (Enterprise Content Management) software that will handle and meet the criteria for the most complex legal and regulatory requirements in information management.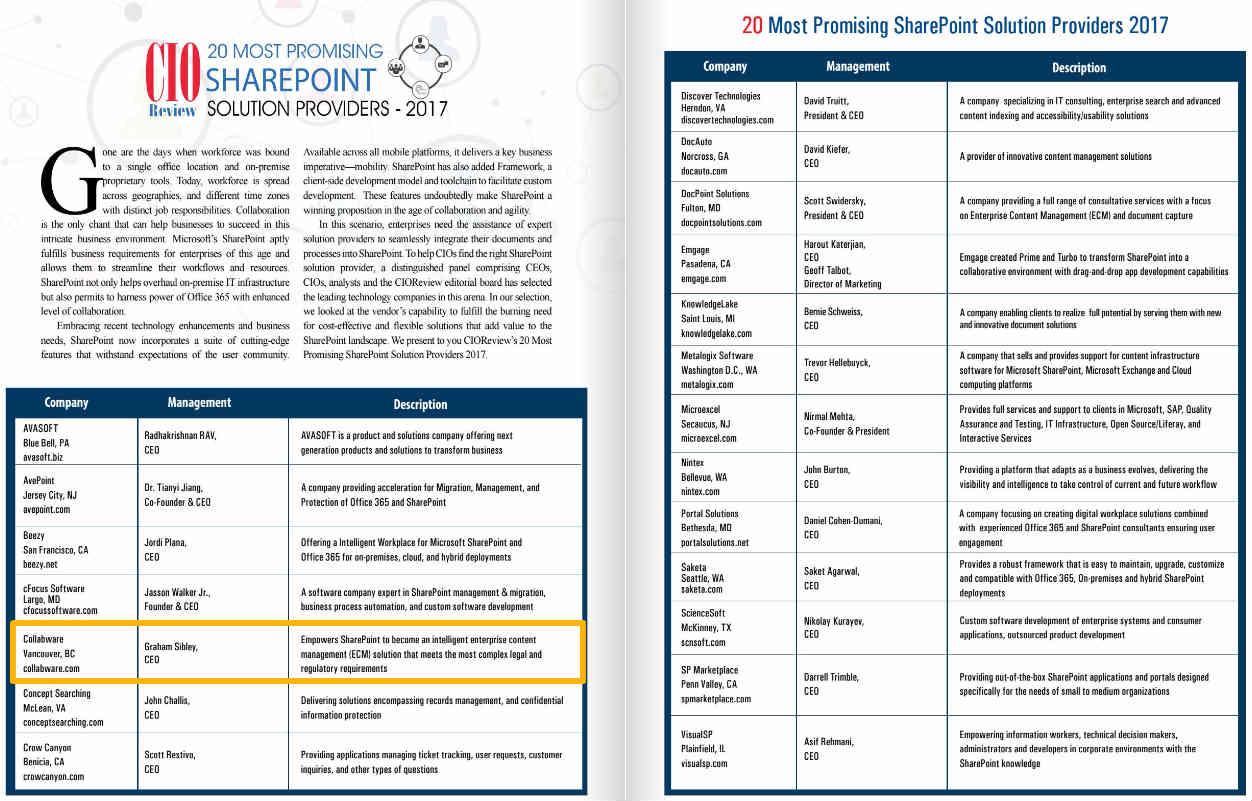 If you need help streamlining your records management process and ensuring data compliance, please reach out to us to learn about all Collabware SharePoint Solutions.