Collabware in Top 5 of CIO Review Magazine's annual list of 20 Best SharePoint Solutions

Collabware is proud to be recognized by CIO Review Magazine as the Top 5 in their List of 20 Most Promising SharePoint Solution Providers awarded by the industry.
Collabware stands alone as the only SharePoint Solution on the list focused on providing an ECM (Enterprise Content Management) software that will handle and meet the criteria for the most complex legal and regulatory requirements in information management.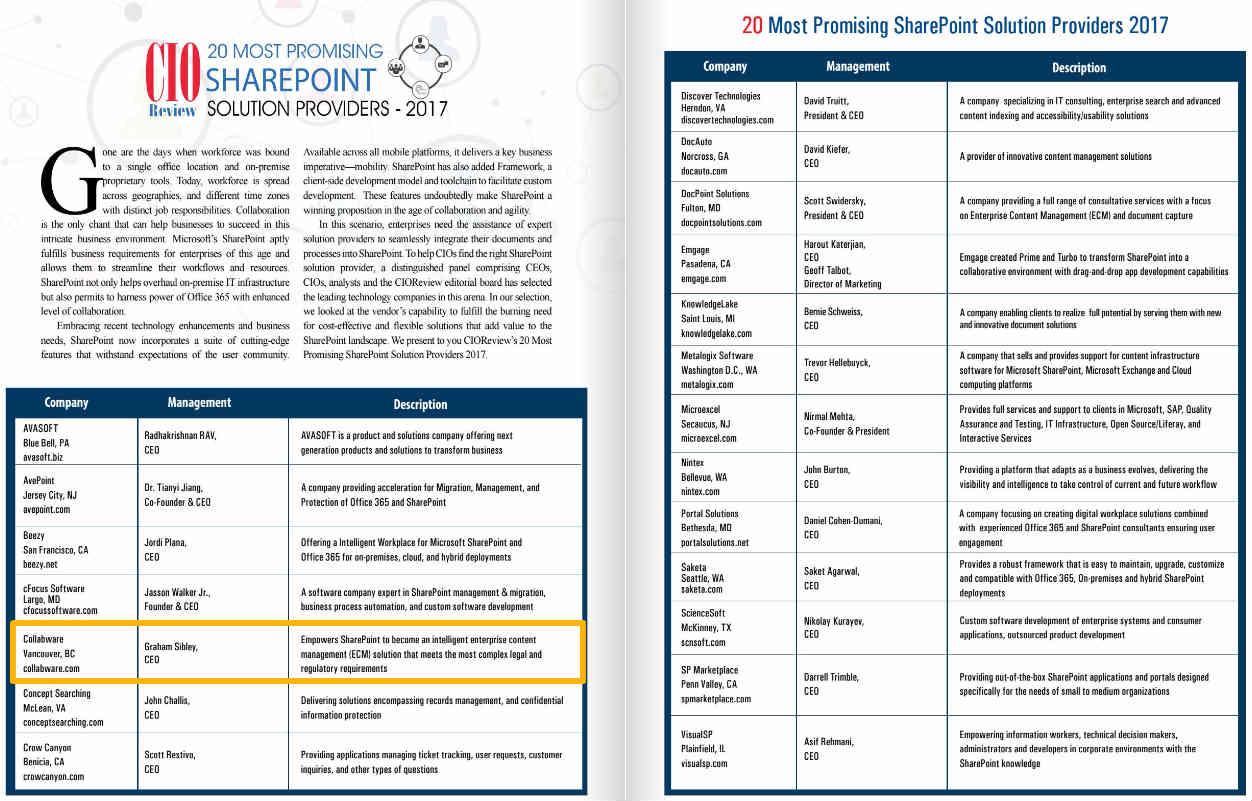 If you need help streamlining your records management process and ensuring data compliance, please contact us, we're happy to help. To learn more about how our on-premise solution, Collabware CLM, brings automated & fully compliant Records Management capabilities to your electronic, email and physical records in SharePoint, download our free solution brochure below.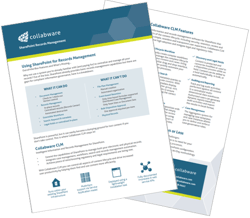 And if you would like to read more on SharePoint or Microsoft 365, check out the Collabware blog! We've got articles such as...
Can Microsoft Office 365 Standalone Achieve End-to-End RM Compliance?
SharePoint Syntex Release: Capabilities & Potential Limitations for RM
and more!
About Collabware
Collabware provides intelligent enterprise content management (ECM) software for SharePoint that improves information and records management, and enhances the way people communicate, collaborate, and consume information. Our software ensures regulatory and legal compliance, increases team productivity, protects sensitive data, and helps organizations quickly locate information needed to make better decisions. Headquartered in Vancouver, Canada with regional offices around the globe, our team supports a wide range of customers including Fortune 1000-regulated enterprises and public-sector organizations. Learn more.
Press Contact:
Angela Dion, Collabware
1-855-268-0442
contact@collabware.com