These news stories show that it's more important than ever to securely backup your data.
Where does your organization backup its business-critical File Share and server data? I'm about to outline four costly real world examples showing the risk when organizational information is not properly stored and protected, and how you can securely backup to avoid these scenarios.
1. Backup tapes containing 20 million bank customers' data lost
Considered one of Australia's biggest privacy lapses, the information of twenty million Commonwealth Bank customers' details went missing. While the tapes did not include passwords or pins, they did hold names, addresses, account numbers and transaction details. This error occurred when the bank's subcontractor lost them while decommissioning a data storage center containing the tapes.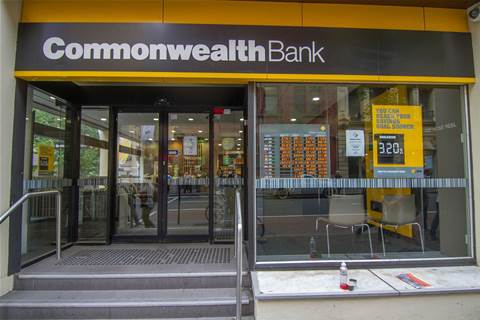 The CBA lost backup tapes with 20 million customers' details (Source: itnews)
2. Misplaced backup tapes holding employee names & SIN
Time Warner had a similar experience that showcases the pertinence of securing sensitive information when forty computer backup tapes containing the names and Social Security numbers of current and former employees disappeared. This loss happened while the tapes were being shipped to an offsite storage and was reported to have affected virtually all 85,000 of TW employees at that time.
3. 3.9 million U.S. bank customers' account information disappeared
Another tale of financial data information being compromised, a division of New York-based CitiGroup experienced the risk in transporting your sensitive information in backup tapes when 3.9 million of their former and current customers' accounts were lost by the parcel service.
4. Hacking attacks aimed at government & corporate networks
Concern extends beyond losing data: information can be breached as well. Security advisories went out about hacking attempts being made towards corporate and government servers. While the attacks were unsuccessful, they were aimed at recently patched vulnerabilities in the server networks.
How to avoid
The purpose of this list is not to spook about data vulnerabilities, but rather to instill the notion that proper backup and security of your content is critical. It all boils down to knowing that your organization's information is fully backed up and secured, without the possibility for human error or environmental compromise. By using a tool the File Share connector for Collabspace, you can seamlessly store any content from your network drives onto a one-view platform in the Cloud. From there, the content is automatically categorized and appropriate record policies are applied to ensure RM compliance.
So in terms of avoiding data loss, all content from your organization's File Shares (or one of the six other types of content repositories) is automatically backed up in a secure, encrypted WORM-compliant storage system in the Cloud. These connector capabilities also ensure ransomware protection, giving peace of mind to the recent hacking concerns. On a more local scale: backing up content also allows end users to easily retrieve and recover any versions of their documents that may have been accidentally deleted or overwritten on their local networks.
So with the ability to store, safeguard, and instantly recover business-critical data, end users can breathe easy about data loss and focus more on what's important.
Would you like to learn more about backing up and securing your File Shares content with the File Share connector? Check out our blog post covering the connector's capabilities, or reach out to us with questions or for a Discovery Call. You can also download a free brochure below to learn more about Collabspace capabilities: