For Immediate Release: Tuesday, September 10th, 2019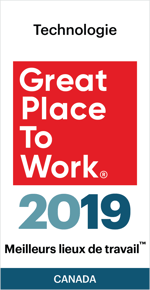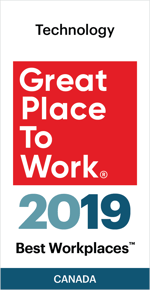 Collabware is proud to announce that it has been named on the 2019 list of Best Workplaces™ in Technology. Collabware received this honour after a thorough and independent analysis conducted by Great Place to Work®. This Technology badge adds to the roster of other Great Places to Work awards received including the Great Places to Work 2019 annual certification and Great Places to Work for Mental Wellness.
Collabware not only provides Intelligent ECM solutions and services but focuses on end user satisfaction and the team that develops and maintains the software. Beyond working in a beautiful space in downtown Vancouver, employees receive top tier benefits, work flexibility, and open communication culture where their input and ideas matter.
"At Collabware, we're all about thinking big and making it happen - we're lucky to have a team that do that every single day," says Graham Sibley, CEO of Collabware. "It's important to have a work environment where every individual feels valued and equipped with the tools they need to do their best work."
"Along with a high level of employee autonomy and growth opportunity, we offer company-wide weekly meetings and monthly town halls so all stay informed on what's happening and how they're making an impact within the organization," Sibley adds. "We also always encourage new ideas and approaches. For example, we support creativity with our Quarterly Innovation Days where staff are given time to research, develop, and present any ideas they may have."
Collabware believes that work and play are not mutually exclusive. Some perks include free weekly lunches, team celebrations, volunteer opportunities, social events, and unlimited vacation time.
"We recognize the value of employees taking the time and space they need away from the office; so, we've implemented a mandatory vacation policy to encourage employees to take well-deserved breaks," says Anastasia Hunter, SVP of Operations. "All employees must take a minimum 15 days paid time off each year, and there is no set maximum limit. We want to empower our employees to be their best self, both at work and at home. So we're big on promoting a harmonious balance between their lives inside and outside of the office."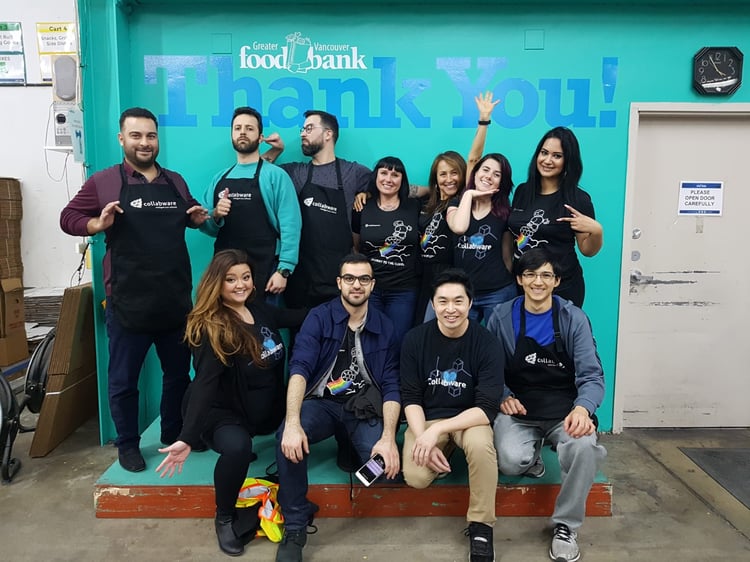 Part of the Collabware team putting innovation on pause to help out at the Greater Vancouver Food Bank.
This list is based on direct feedback from employees of the hundreds of organizations that were surveyed by Great Place to Work®.
The data has a 90% confidence and a plus or minus 5% margin of error. To be eligible for this list, organizations must be Great Place to Work Certified™ in the past year and work primarily in the Technology sector. We ranked the best based on employee responses to our Trust Index survey.
About Collabware:
Collabware brings calm to information chaos with intelligent information management and collaboration software designed to make teams more productive, protect high-value information, and help organizations rapidly locate the information they need to make better decisions. With offices in Canada, USA and the UK, our software has been internationally deployed by companies in regulated industries, including: finance & insurance; mining & natural resources; government; healthcare; manufacturing, utilities, transportation, entertainment and education.
About Great Place to Work®:
Great Place to Work® is the global authority on high-trust, high-performance workplace cultures. Conducting the world's largest workplace study, surveying over 8,000 organizations representing more than 10 million employees in more than 50 countries, GPTW provides tremendous understanding of effective business cultures and the increasingly complex marketplace. Through proprietary assessment tools and services, GPTW recognizes the world's Best Workplaces™ in a series of national lists including those published by The Globe & Mail (Canada) and Fortune magazine (USA). GPTW provides the benchmarks and expertise needed to create, sustain, and recognize outstanding workplaces, and supports clients as this accelerating pace of change compels organizations to continuously adapt, innovate and thrive.
Press Contact:
Angela Dion, Collabware
1-855-268-0442
contact@collabware.com