For Release: Tuesday November 16th, 2021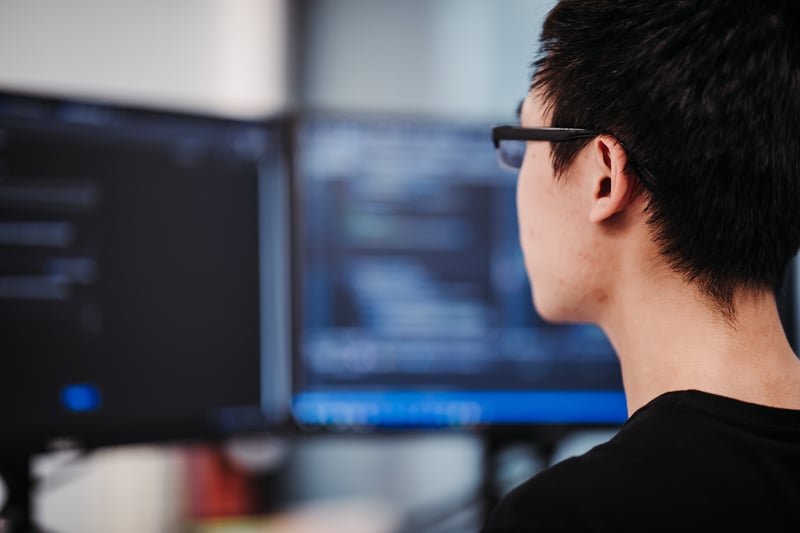 A Collabware team member coding and innovating.

Collabware is proud to announce that our organization has been named on the 2021 list of Best Workplaces in Technology! We received this honour after a thorough and independent analysis conducted by Great Place to Work®.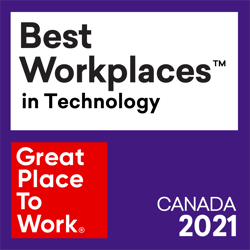 Collabware not only provides Intelligent ECM solutions and end user services, but also focuses on the team responsible for developing and maintaining the software.
"At Collabware we prioritize innovation and making an impact - and our team members do that on the daily," says Graham Sibley, CEO of Collabware. "So it's equally important to provide a workplace where every individual feels valued and equipped with the tools they need to do their best work, whether that be in an office or virtually."
Employees receive top tier benefits, work flexibility, and open communication culture where their input and ideas matter.
"Along with a high level of employee autonomy and growth opportunity, we offer company-wide weekly meetings and monthly town halls so all stay informed on what's happening and how they're making an impact within the organization," Sibley adds. "We also always encourage new ideas and approaches. For example, we support creativity with our Quarterly Innovation Days where staff are given time to research, develop, and present any ideas they may have."
The list is based on direct feedback from employees of the hundreds of organizations that were surveyed by Great Place to Work®. The data has a 90% confidence and a plus or minus 5% margin of error.
To be eligible for this list, organizations must be Great Place to Work- Certified™ in the past year and work primarily in the technology industry. We determined the BEST based on employee responses to our Trust Index Survey.
Interested in joining a team that values inclusion and innovation? We're hiring! Check our Careers Page for the latest opportunities. And of course, follow our Instagram page to keep up with our latest shenanigans.
About Collabware
Collabware helps enterprises and governments achieve legislative and regulatory information management compliance by providing intelligent archiving, discovery, and records management solutions. By automatically protecting critical content and revealing dark data, Collabware solutions increase organizational transparency so information can be properly retained, managed, and harnessed for business transformation. With offices in Canada, the USA and UK, our software has been internationally deployed by large enterprises and highly regulated industries. For more information, visit www.collabware.com.
About Great Place to Work®
Great Place to Work is the global authority on high-trust, high-performance workplace cultures. Through proprietary assessment tools, advisory services, and certification programs, GPTW recognizes the world's Best Workplaces in a series of national lists including those published by The Globe & Mail (Canada) and Fortune magazine (USA). Great Place to Work provides the benchmarks, framework, and expertise needed to create, sustain, and recognize outstanding workplace cultures. Visit them at www.greatplacetowork.ca or find them on Twitter at @GPTW_Canada.
Press Contact:
Angela Dion, Collabware
1-855-268-0442
contact@collabware.com