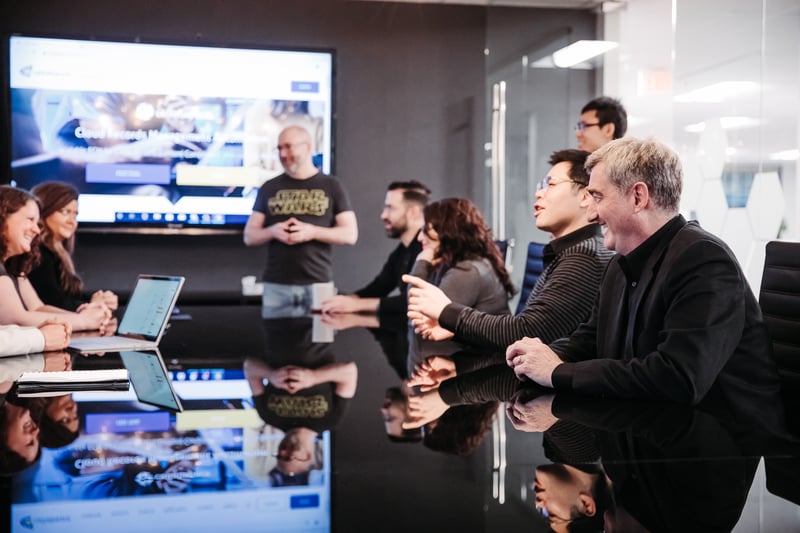 We are proud to announce that our organization has been named on the 2021 list of Best Workplaces™ for Mental Wellness!
We received this honour after a thorough and independent analysis conducted by Great Place to Work®.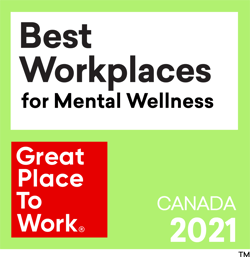 "The health and wellness of our employees is an area we remain committed to learning about and taking action on," says Collabware CEO Graham Sibley. "It's paramount we work in an environment we can all enjoy and grow together in."
Collabware's comprehensive employee program covers multiple components of wellness, including emotional, physical, social and financial. For example, company-wide health benefits and unlimited vacation days promote employee care, work-life balance and taking rest when needed.
The list is based on direct feedback from employees of the hundreds of organizations that were surveyed by Great Place to Work®. The data has a 90% confidence and a plus or minus 5% margin of error.
To be eligible for this list, organizations must be Great Place to Work- Certified™ in the past year, and at least 80% of employees must agree their workplace is psychologically and emotionally healthy. We determined the BEST based the overall Mental Wellness Index score from employees.
Interested in joining a team that values wellness, inclusion and innovation? We're hiring! Check our Careers Page for the latest opportunities. And of course, follow our Instagram page to keep up with our shenanigans.
About Collabware
Collabware helps enterprises and governments achieve legislative and regulatory information management compliance by providing intelligent archiving, discovery, and records management solutions. By automatically protecting critical content and revealing dark data, Collabware solutions increase organizational transparency so information can be properly retained, managed, and harnessed for business transformation. With offices in Canada, the USA and UK, our software has been internationally deployed by large enterprises and highly regulated industries. For more information, visit www.collabware.com.
About Great Place to Work®
Great Place to Work is the global authority on high-trust, high-performance workplace cultures. Through proprietary assessment tools, advisory services, and certification programs, GPTW recognizes the world's Best Workplaces in a series of national lists including those published by The Globe & Mail (Canada) and Fortune magazine (USA). Great Place to Work provides the benchmarks, framework, and expertise needed to create, sustain, and recognize outstanding workplace cultures. Visit them at www.greatplacetowork.ca or find them on Twitter at @GPTW_Canada.
Press Contact:
Angela Dion, Collabware
1-855-268-0442
contact@collabware.com