While there are several exciting new features coming with the release of Collabware CLM 4.0, we've also made upgrades to certain pre-existing classics. Included are two major additions for file plan management that will not only make it easier for users to find and manage categorized content, but also provide the ability to export file plans into legible documents that go beyond the typical spreadsheet.
Classified Content Search
Now you'll have increased accessibility to information at the touch of a button! An easy-click icon has been added to the Record Category ribbon for v 4.0 so users can quickly execute an Information Query (IQ) for classified content. This pre-built IQ search will query any specific category a user would like, and includes the ability to modify the view so they can see content metadata.
File Plan Export
Records Managers can now fully export a view of their entire Records Management Program structure within Collabware CLM into a human-readable format (such as .PDF). This allows them to easily share and distribute file plans to departments within the organization.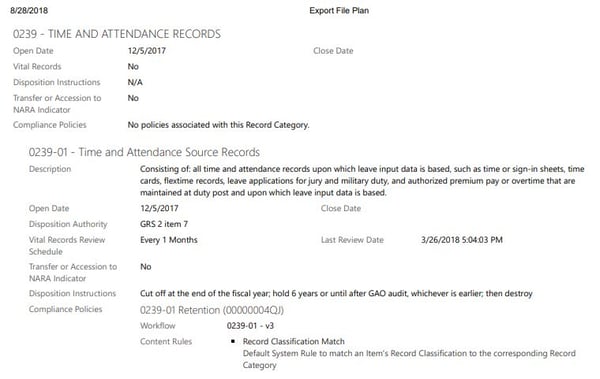 Overall, these two upgrades will allow users to more easily locate, export, and distribute their file plans, increasing search accuracy and sharing capabilities.
To learn more about Collabware CLM 4.0, read our product overview post, check out our previous post on the Content Export feature, and stay tuned for more feature-specific posts that are released every Wednesday!
To find out more about Collabware CLM in general, get in touch, download our product brochure, or sign up for a free demo here.