Government agencies and partners can now accelerate procurement to protect and manage citizen and organizational data with advanced compliance software.
For Immediate Release: Monday September 16th, 2019
Vancouver, B.C. -- Collabware, a leading provider of content management and compliance software, today announced the availability of Collabspace on Microsoft Azure Government Marketplace as well as through GSA Advantage Marketplace allowing government entities and partners to implement multi-platform information management in Azure's dedicated government-only cloud environment.
In accordance with regimented procurement guidelines for U.S. federal, state, tribal and local government, organizations can now accelerate the process of acquiring certified software needed to modernize and digitize all records and management systems in compliance with the U.S. National Archives (NARA) universal electronic records management requirements (UERM) and presidential mandates such as M-12-18 and M-19-21. With direct purchase accessible through General Service Agreement (GSA) Schedule 36, government contracts have been pre-negotiated for order placement and project initialization.
Azure Government offers the most compliance certifications of any cloud provider, including the strict criteria of the Department of Defense (DoD CC SRG) and the demanding requirements of the US Federal Risk and Authorization Management Program (FedRAMP High). This allows government organizations to benefit from advanced security, cost savings and pre-configured implementation tools to automate and speed deployment.
"We've spent years investing in the build and enhancement of Collabspace to attain intense regulatory certifications and ensure public-sector organizations and heavily-regulated industries have a solution to meet compliance standards and system modernization mandates," says Graham Sibley, CEO of Collabware. "With even more layers of security in Microsoft Azure, the government can finally access a cloud content management system to meet records digitization deadlines and we are focused in our pursuit to become the only cloud FedRAMP-High-certified SaaS solution for records management."
Collabspace is a scalable cross-platform records management software that streams all content sources into a unified data lake for compliance processing, automated classification, retention, disposition and searchability. Using this approach, organizations gain comprehensive visibility, analytics and insights into all their data to achieve accurate eDiscovery and FOIA processing results, meet regulatory standards and leverage built-in backup and recovery tools.
"We've been working with Collabspace since its initial development on Microsoft Azure and we're pleased to see Collabware approved for use on Azure Government," said Greg Myers, VP of Microsoft Federal. "We look forward to continuing our work with Collabware to offer the government and the public their trusted records management solutions."
About Collabware
Collabware provides intelligent ECM (Electronic Content Management) software designed to automate records compliance, make teams more productive, protect high-value information and help organizations rapidly locate the information they need to make better decisions. With offices in Canada, USA and the UK, our software has been internationally deployed by companies in large enterprises and highly-regulated industries, including government, finance, healthcare, utilities and others. For more information, visit www.collabware.com.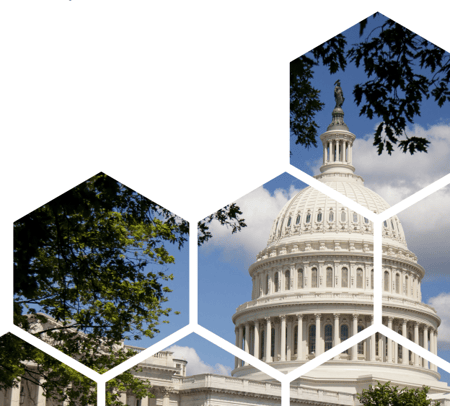 Press Contact
Angela Dion, Collabware
1-855-268-0442
contact@collabware.com
Learn More