3 Minute Read
Disposing of records is critical to reduce overload of information, mitigate risk, and reduce storage costs. But before these records are destroyed or kept permanently, a review and approval process is often necessary. While this process is critical, it can pose some challenges. In this post we'll cover five factors that make the disposition approval process challenging an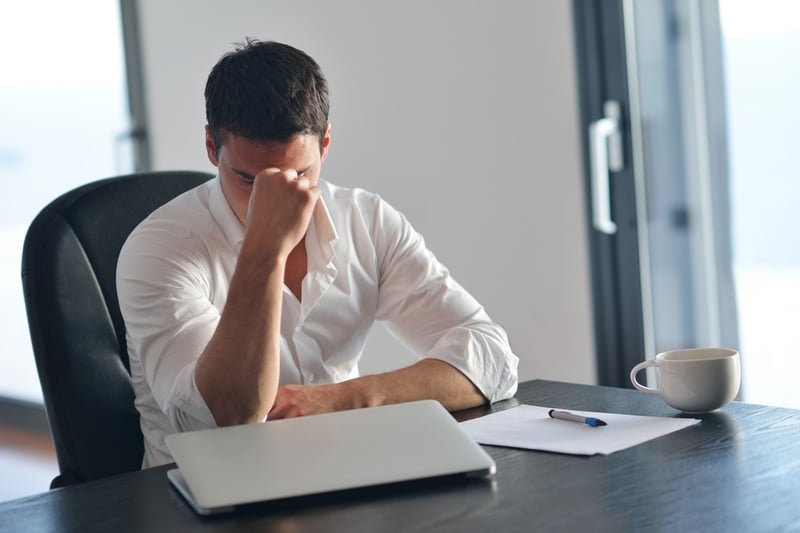 d how these can be avoided.
Disposition Approval Challenges
Most records management professionals have extremely busy work schedules, so wrestling with thousands or even millions of electronic records for disposition can be an overwhelming task. The same can be said of senior managers who are required to review and approve the list.
Here are five factors that further complicate the disposition approval process:
1. Manual process
Approval lists often need to be completed and reviewed for error manually. Without a streamlined process, a lot of time is needed to gather and review this content.
2. Sharing with stakeholders
Forms must be circulated among record stakeholders ("approvers") for their review and authorization. This may require content export and emailing, which can be tedious and leave room for error.
3. Content overload
When thinking about all the pending disposition reviews, it can feel like there are too many records to dispose of but very little time for records managers to coordinate the approval process and actually review the content.
4. Confusion around responsibility
Depending on the classification or the context of records, the persons approving the list can vary. This adds even more complications to the process and questions can come up regarding responsibilities and actions for past, current, and future reviews.
5. IT-dependent
In many cases IT support is required to generate the list of documents/files that are subject to approval, and for the destruction of electronic records such as File Shares and Exchange content. This can result in delays and wait times during review.
How to Avoid These Challenges
All these factors result in a disposition approval that is delayed, inefficient, tedious and overwhelming. The solution? Automating and streamlining this process as much as possible.
Selecting the right tool is key for this. Using a cloud-based solution like Collabspace automates a large part of the process because content is streamed from multiple platforms into a single source and auto-categorized into appropriate document lifecycle Workflows. Users, including stakeholders, who have been granted appropriate permissions can access content all-in-one view and easily see where documents are in their lifecycle to know when disposition approval is upcoming.
Content requiring review is also automatically queued into Review Lists. This is a feature that users can take advantage of to see exactly how many items are included, how long the list has been pending, which record policies and categories the content falls under, and who the review list participants are. Within the Review List, all content is listed out with its location, last modified user, and last modified date. Users can either use a search bar to find specific content or sort by metadata columns. All of this makes it simpler to sift through the large amount of data.
Confusion around assigned roles for upcoming reviews is cleared up with Review List participants, disposition certificate generation, and review audit ability for added clarity, security, and reliability. Lastly, IT is not required for generating these lists or for electronic record destruction because Collabspace can destroy items automatically once users have approved disposition.
By automating the majority of this process and bringing all the content and review details in one source, disposition approval becomes simplified and streamlined. With these challenges out of the way, what will you now have time for?
Does Collabspace sound like a solution your organization could benefit from? Contact us with your questions or to chat requirements to see if there is good fit. To learn more about features and capabilities, you can also download our free brochure below: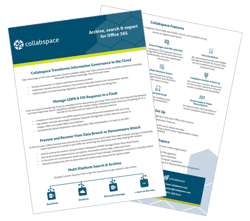 This blog was originally written by Ellie Kim in 2012, and then edited and updated by Nadia Lepak in 2019.