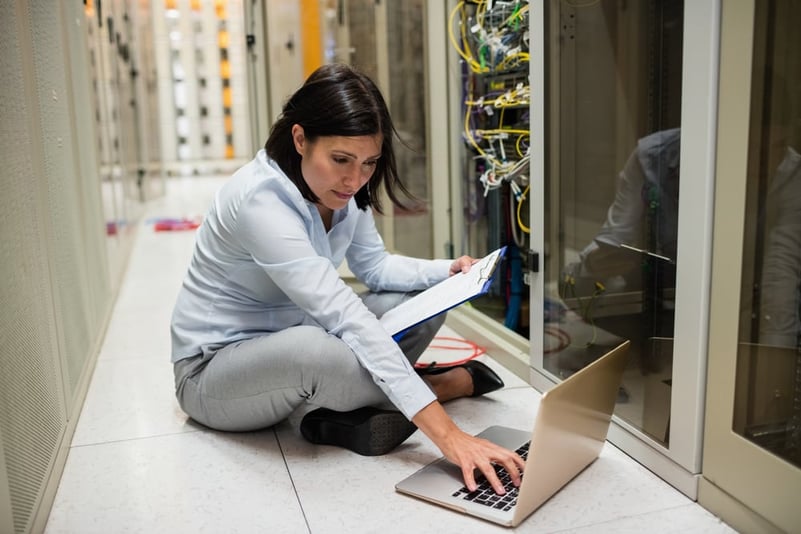 Are your records management program practices setting your organization up for success or inefficiency? Use this checklist as an evaluation tool to assess the strengths and potential gaps of your current program. Below, you can download a free pdf of this records management health check, or our information archive or content discovery health checks to ensure your organization is storing, searching and managing your content in an optimal way!

Does your organization have effective policies in place regarding guidelines and personnel responsibilities for management, transfer, and disposition of your physical and electronic content?

Is there enough priority and resource allocation to conduct these RM practices in accordance to your organization's policies and (if applicable) upcoming federal mandates*?

Are there training procedures in place so that RM staff and other personnel designated to manage records are easily onboarded and kept up-to-date on policies and guidelines?

Does your organization have the necessary technical support to implement and maintain systems, whether by external service providers, on-premise agents, and/or the internal IT department?

Do the procedures and/or software used for your RM business needs integrate seamlessly into the day-to-day tasks of end users, with minimal change management necessary to adjust?

Are your physical and electronic records easily accessible and searchable? This is key for FOI requests or legal discovery.

Is there proper security in place for your organization's confidential files? Are there procedures and tools that ensure only users with granted permission can access, edit, or dispose secured content

Does your organization preform timely audits, vital record reviews, and disposition to ensure that content is properly categorized and in the correct portion of its retention lifecycle?

Are there reliable methods and practices for content transfer and disposition to ensure ease and consistency?

Does your organization schedule time to periodically review RM practices and identify if updates or improvements are necessary for current policies, training procedures, or practices?
How many boxes were left unchecked? Just like a doctor's visit, it is beneficial to step back and evaluate your RM program on a regular basis to ensure you are addressing evolving regulations, investigating better technologies and taking a proactive approach on preventing critical issues.
To learn how Collabware provides products and services that help you check off these boxes and future-proof your systems, contact us with questions, or reach out for a free demo or discovery call.
For a free printable version of this health check and a (bonus!) list of common pitfalls to avoid when implementing or upgrading an RM program, download our PDF below. We have also included storage archive and content discovery health checks, free for download as well!
*If your organization is a U.S. federal agency, upcoming Presidential Mandate (M-12-18) requires all records be digitized to manage electronically by December 31st, 2019.